Office Moving Services & More
The Moving Kings proudly serving Texas with over 1000 satisfied customers.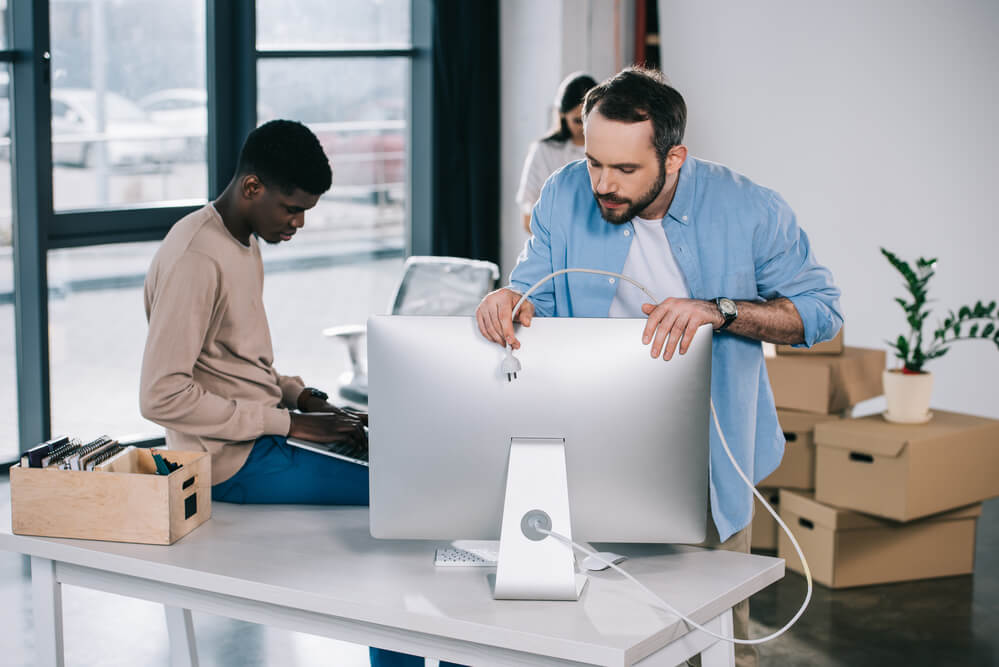 Office Moving Services & More
Maybe you're upgrading your offices, or maybe you're relocating your entire business. Who is going to move all your office furniture and equipment? The Moving Kings are here to help! Our expert staff is knowledgeable of everything from packing, unpacking, and relocating professional offices and stores, even professional facilities. Even a small move down the street can cost you money in lost time and inventory, but with The Moving Kings, the process will be quick and easy.
Worried about damaging your office furniture, equipment, or inventory with a DIY move? The Moving Kings has full coverage insurance to make sure that you're protected. Whether you have complicated cubicles or a room full of IT equipment, you can rest easy knowing that The Moving Kings will take the best care possible with your important business items. You'll even have the assurance of our full-coverage insurance. So, don't sweat your move – just get back to business and let The Moving Kings take care of it!

"Moving Kings Was Phenomenal!!!! They Showed up on time and moved all my furniture with ease and professionalism. My friend had a couch that would not fit out the door and they were able to maneuver it out the window while at the same time they remained safe themselves. I highly recommend them and would use them again. The 3 guys are a great team!!!

"Fantastic movers! Worked with them in 2019 and it was such an easy move thanks to them! I recommend them to all my friends."

"The moving Kings are a great company. Kay and Chris did a great job moving all our furniture into our new home. The are very respectful and professional and work fast! Thanks so much guys"

"From the first communications to the completion of the move, The Moving Kings was fantastic! Great customer service, on time, quick, efficient, friendly. Couldn't have asked for a better move!"
Hours
Mon-Fri 8:00am to 6:00pm
Sat - Sun 8:00am to 2:00pm