Austin Packing & Unpacking Services
The Moving Kings proudly serving Texas with over 1000 satisfied customers.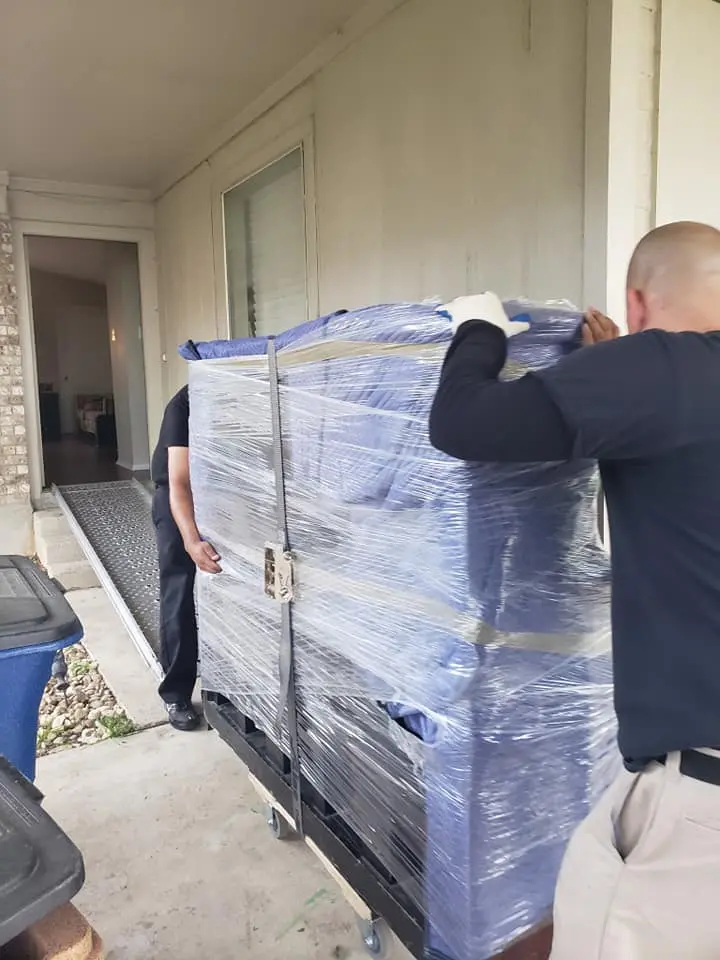 Packing & Unpacking
When you think of moving, many people imagine the actual moving day. As important as that is, there is so much work that goes before that and after. Packing up your entire life can be overwhelming. There's the hassle of finding all the materials you need, tracking down boxes, wrapping everything — and then hoping nothing breaks. And when moving day is over, there's the monumental task of unpacking everything. It's no wonder they say moving is one of the most stressful things you can do!
The Moving Kings are the professional movers in Austin TX who wants to relieve some of that stress. With our packing and unpacking, we will carefully and expertly pack your belongings with as much care as if they were our own. No repeat trips to buy more boxes and tape – we have it all! After everything is moved into your new home, we're there to help you get your new place in order. We'll unpack and move things so you can focus on getting settled into your new home. With our conscientious packing, unpacking, and crating services, you can rest assured that this will be the easiest move you've ever made.
Why should I consider hiring packing and unpacking services in Austin?
Hiring professionals can save you time and reduce the stress of packing and unpacking. They have experience in efficient packing and can ensure the safe handling of your belongings.
How do I find a reputable packing and unpacking service provider in Austin?
Start by asking for recommendations from friends, family, or your chosen moving company. You can also read online reviews and check for proper licensing and insurance.
Can I hire packing and unpacking services separately, or do they typically come as a package?
You can typically hire packing and unpacking services separately to suit your specific needs and budget.
What are packing and unpacking services in Austin?
Packing and unpacking services involve professional movers in Austin assisting with the packing of your belongings before a move and the unpacking of items at your new location.

"Moving Kings Was Phenomenal!!!! They Showed up on time and moved all my furniture with ease and professionalism. My friend had a couch that would not fit out the door and they were able to maneuver it out the window while at the same time they remained safe themselves. I highly recommend them and would use them again. The 3 guys are a great team!!!

"Fantastic movers! Worked with them in 2019 and it was such an easy move thanks to them! I recommend them to all my friends."

"The moving Kings are a great company. Kay and Chris did a great job moving all our furniture into our new home. The are very respectful and professional and work fast! Thanks so much guys"

"From the first communications to the completion of the move, The Moving Kings was fantastic! Great customer service, on time, quick, efficient, friendly. Couldn't have asked for a better move!"
Hours
Mon-Fri 8:00am to 6:00pm
Sat - Sun 8:00am to 2:00pm