Residential Movers austin
The Moving Kings proudly serving Texas with over 1000 satisfied customers.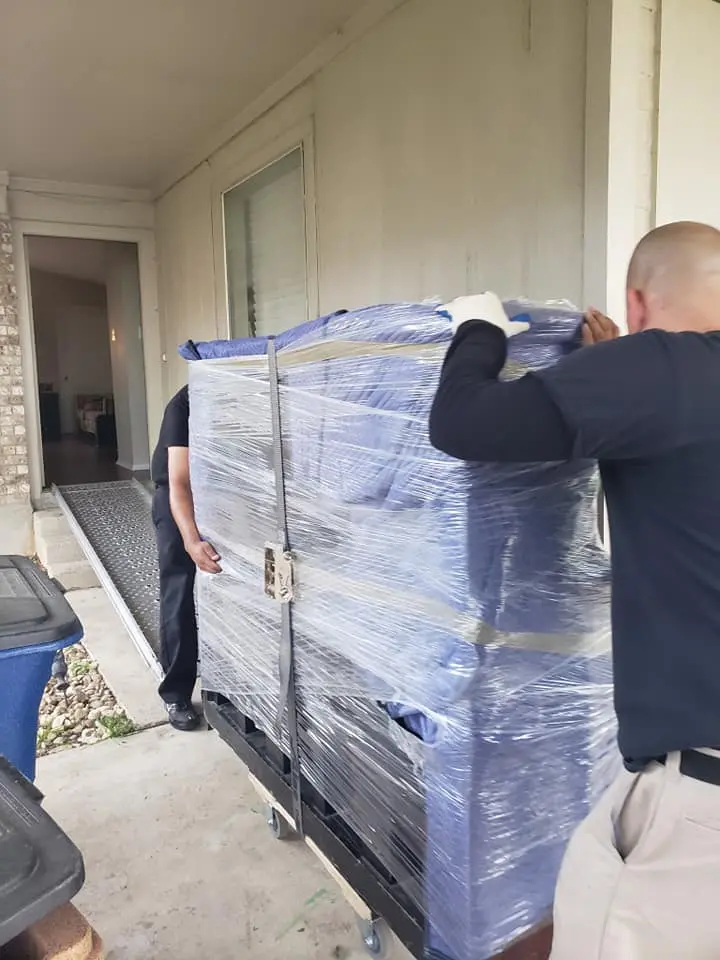 Residential Moving Services in Austin TX
Moving is one of the biggest life changes we go through, and it can be difficult to know where to begin. That's where The Moving Kings comes in. We are the professional movers in austin tx & our team of experienced movers are highly skilled and equipped with the necessary tools to ensure your belongings are packed, loaded, and transported with care. We offer a range of services to suit your specific needs, from packing and unpacking to disassembling and reassembling furniture.
At The Moving Kings, we understand that every move is unique, which is why we take the time to listen to your specific requirements and tailor our services accordingly. We also understand the importance of transparency when it comes to pricing. That's why we provide our customers with a detailed breakdown of all costs upfront, so you can be confident that there are no hidden fees or surprises.
We pride ourselves on our professionalism and dedication to customer satisfaction. We know that moving can be a daunting process, which is why we work closely with our customers to ensure their move is as stress-free as possible. Our team is highly trained and experienced, and we use the latest tools and equipment to ensure your belongings are packed, loaded, and transported safely.
At The Moving Kings, we're committed to making your move as easy and stress-free as possible. That's why we offer a range of additional services to make your move even smoother. Whether you need storage solutions, cleaning services, or help with setting up your new home, we're here to help.
So if you're planning a residential move, look no further than The Moving Kings. We're your trusted partner for all your moving needs, and we're here to make your move as easy and stress-free as possible. Contact us today to learn more about our services and to request a free quote.
What services do residential moving companies in Austin?
Residential moving companies in Austin generally offer services such as packing, loading, transportation, unloading, and, if requested, unpacking.
How do I find a reputable residential moving company in Austin?
You can start by asking for recommendations from friends, family, or colleagues. Online reviews and ratings are also helpful in assessing a company's reputation.
Is there a best time of year to schedule a residential move in Austin?
The best time for a residential move in Austin is typically during the spring or fall when the weather is milder. However, moving companies are busiest during the summer months.
How long does a typical residential move in Austin take?
The duration of a residential move depends on various factors, including distance, the size of your home, the number of items, and the efficiency of the moving crew. It can range from a few hours to a full day or more.

"Moving Kings Was Phenomenal!!!! They Showed up on time and moved all my furniture with ease and professionalism. My friend had a couch that would not fit out the door and they were able to maneuver it out the window while at the same time they remained safe themselves. I highly recommend them and would use them again. The 3 guys are a great team!!!

"Fantastic movers! Worked with them in 2019 and it was such an easy move thanks to them! I recommend them to all my friends."

"The moving Kings are a great company. Kay and Chris did a great job moving all our furniture into our new home. The are very respectful and professional and work fast! Thanks so much guys"

"From the first communications to the completion of the move, The Moving Kings was fantastic! Great customer service, on time, quick, efficient, friendly. Couldn't have asked for a better move!"
Hours
Mon-Fri 8:00am to 6:00pm
Sat - Sun 8:00am to 2:00pm